The purpose of the Risk Management Framework is to assist the organization in integrating Risk Management (RM) into significant activities and functions.
ISO 31000 defines the RM Framework with 6 components. The most important component is the commitment of the top management to integrate the RM into the global Management Systems.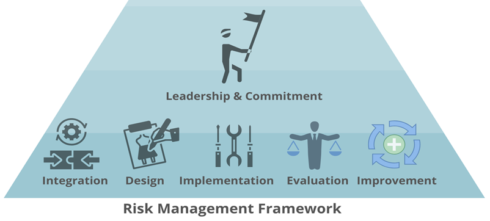 After evaluation of your existing risk management practices and processes, we will accompany you in Integrating, Designing, Implementing, Evaluating and Improving Risk Management across your organization. We will support you to define your risk appetite and tolerance.
We will provide you with a policy document including commitments on RM objectives, integration into the culture of the organization, organization, roles and responsibilities, and a full package of statements defining how the Risk Management will be implemented and controlled.