Business Continuity
Maintain your business against unforeseen events
We propose a full package of consulting services to deploy a Business Continuity Management System (BCMS) according to the ISO 22301 standard: assess, implement, exercise, Monitor & improve the maturity of your program.

Risk Management
Create and run an effective and efficient RM program
We propose a full package of services to establish a Risk Management (RM) program, according to the ISO 31000 standard and its principles: Setup & Implement the Framework, Describe & Run the Process.
Crisis Management
Improve your preparedness to recover from a crisis
Our approach for crisis management is based on the industry best practices. We help you to establish your Crisis Management Plan including the Framework, the Procedures and accompany you to achieve an Exercise of this plan.
Whether You already implemented a BCMS and you want to check your readiness for the certification, or you want to deploy a BCMS from scratch, you need to acquire a holistic view regarding Business Continuity and its environment.
We will assess the global Management Systems, the Business Continuity and Disaster Recovery Plans and perform a Business Impact Analysis.
Some parts of the business are more important than others, they require more care in case of a disruptive event. A Business Impact Analysis (BIA) is the process of determining the criticality of business activities and required resources to ensure operational resilience and continuity of operations during and after a disruption.
We will provide you with a comprehensive report  destinated to the management. It includes a detailed finding on each department of the organization.
Read more →
Business Continuity Plans
Business Continuity Management (BCM) requires the early production of plans and procedures to ensure the continuation of critical business activities and essential services, in the event of a breakdown, major disaster, pandemic eruption, socio-economic crisis, etc.
Based on the results of the BIA and the risk assessment, we will design your Business Continuity Strategy and identify the necessary Business Continuity Plans.
We will provide you with all identified CACs along with their procedures including testing procedures.
Risk Management Framework
After evaluation of your existing risk management practices and processes, we will accompany you in Integrating, Designing, Implementing, Evaluating and Improving Risk Management across your organization.
We will provide you with a policy document defining the commitments and objectives on Risk Management and how it will be implemented and controlled.
Read More →
An effective risk management process helps to identify the risks that pose the greatest threat to an organization and will provide guidelines and procedures for managing them.
We will help you to define a Risk Management process customized to achieve your strategy and objectives and provide you with a process including criteria and methodology for assessment and treatment of the risks.
Read More →
The risk register is an essential risk management tool. This document includes all the information necessary to manage each identified risk.
Acting as a repository for all identified risks, the risk register is also used to ensure regulatory compliance.
We will identify and assess your risks and provide you with a complete register including for each risk, the reference, nature, source, probability, impact, level, owner and recommendations for mitigation actions.
Read More →
Crisis Management Framework
The ability of an organization to manage a crisis depends on its preparation. The objective of the framework is to setup  the global policy and organization of Crisis Management (CM).
After reviewing your existing Crisis Management organization, the history of the past threats and events, and considering your major risks, we will assist you with the creation of a customized and effective Crisis Management Framework.
We will deliver the Crisis Management Framework, encompassing the CM organization, team members and their roles and responsibilities, the crisis directory and the related needed resources.
Read More →
Crisis Management Procedure
A crisis is often dynamic, unpredictable and difficult to manage. It requires an anticipated preparation to be ready to control the situation and operate a quick and efficient recovery.
We will provide you with Crisis Management Procedures for different threaten crisis scenarios, the thresholds for crisis qualification and activation, the alerting process, the communication strategy, the needed resources and the process to return to the normal situation.
Read More →
The objective of Crisis Simulation Exercise  is two folds: ensure the organisation's crisis plans will achieve the right results in practice and the training of stakeholders.
We will provide you with a process for testing the effectiveness of the crisis management plan and updating it on a regular basis.
Read More →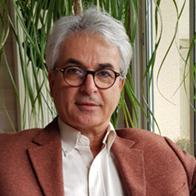 28 years of experience in telecommunications, half of them in technical management and operations, and 3 years as consultant in Transformation Management. He has a rich experience with ISO 22301 and 31000, as Director of Business Continuity & Crisis Management program at Orange Middle East and Africa. He deployed the BC&CM program in 20 affiliates.
Certifications: ISO 22301 Lead Implementer, ISO 22301 Lead Auditor, ISO 31000 Lead Risk Manager